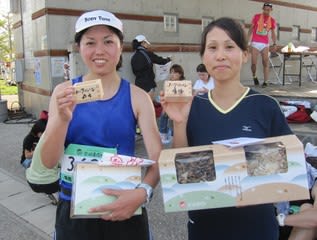 I ran half in Gourmand marthon for the first time. The temperature was 30degrees around start time !
So I wanted to enjoy runninng during the race. But it was like a survival ,Some runnners droped out or
got heat injury.Luckily I was 4th place out of 730 women,though 1hours40mini was worst time t .,Also
My friend Miyo won the race.We got big Maitake musuroom, and 5kg rice.